...it's the start of a whole new learning experience for them.
Things we take for granted like tipping up a cup to sip from, or sucking through a straw are all new to your little one. So be prepared for things to get messy for a while.
We're here to help with a range of different cups that help your little one develop those grown up drinking skills. They're all spill free – because no one needs even more cleaning up in their life.
Tommee Tippee started with a clever cup with a weighted base that wouldn't tip over. That was over 50 years ago, and we've never stopped creating products designed to make every day life easier for parents and better for baby.
From helping babies to transition from breast or bottle to sipping from their first cup, to keeping active toddlers happy and hydrated all day long, our cups grow with your child as they develop their drinking skills.
There are a bunch of different kinds of cups that will be perfect for your baby at any stage of their drinking journey. But deciding which type of cup is just right for your little one can be a tough task – let us make things easier for you…

The clue's in the name! This type of cup is perfect for avoiding the spills, splashes and splatters that your little one just loves to make.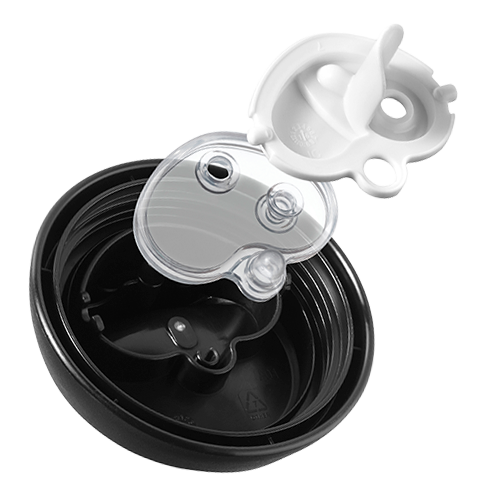 Our selection of oops-proof cups will make it very difficult for your baby to make a mess while they're enjoying their drink. Each non-spill cup has spout and a non-spill valve inside designed to make mealtimes mess and stress free! These cups are ideal for babies who are just getting into the swing of weaning and need a little extra help to keep spillages to a minimum.

Nothing helps baby's sipping skills like an intelligently designed straw cup! For little one's that prefer drinking from a straw, to drinking from a Sippee – we have a great range of cups with straws that they're sure to love!
Straw cups help speech and oral development and are cleverly designed to avoid spills (for your benefit, as well as theirs).

Our Free flow cups are perfect for helping baby develop those essential grown-up drinking skills.
Free flow cups don't have a valve, meaning the water freely flows through the spout and supports your baby's oral development as well as being great for their teeth!
Healthcare professionals recommend Free flow cups as the best bottle for teaching your baby how to drink from an open cup. Perfect for getting your baby on track in those first few sips.

Our 360 and open cups encourage sipping rather than sucking – ideal for supporting your (not so) little one's grown-up drinking skills. They might have been used to their sippee bottles, but open cups are the perfect start to getting your little one to enjoy their mealtime like the big kid they are – great for babies around 7 months +.

Use 360 cups from any angle by tipping and sipping but avoid spills with the lip-activated valve. Plus, many of our Open cups are equipped with suction on the bottom so they're easy to pick up but tough to knock over, making mealtime a breeze!