Breastfeeding
Mum, you're amazing!
Your breasts provide all the good stuff baby needs to support their growth and development in the early stage of their life. But while breastfeeding may be the most natural thing in the world, mums tell us that sometimes it's hard to get the hang of.
Expressing or pumping your breast milk can give you a bit of relief, while still giving baby all that natural goodness, but that can be a bit of a messy business too.
So when you make the commitment to breastfeed, we commit to making life easier for you. Tommee Tippee is here to support you and your baby by helping make your breastfeeding experience a little smoother and more comfortable.
But I don't need anything to breastfeed, do I?
Just you, your boobs and some breast pads should cover the basics. Guidelines suggest that you should exclusively breastfeed your baby for the first 6 weeks to help you establish a good latch and a great routine, then you can think about introducing expressing if you choose to.
Our products are designed support you through your breastfeeding journey, by making it easier and more comfortable to continue to breastfeed your baby for as long as you want to. 
Designed with Mums in mind
We've been making baby products for over 50 years with one goal: to make life simpler for real families.
That's why our breastfeeding range has been designed with ideas and inputs from real breastfeeding mums.
We believe that every mum is a special, limited special edition. And that breastfeeding requires your unique love and commitment. Inspired by that love and commitment, our Made for Me breastfeeding range invites you to treat yourself like the true wonder you are and make your breastfeeding experience a little easier and more comfortable.
Our Made for Me collection includes a range of easy-to-use breast pumps, a soothing nipple cream and super absorbent breast pads all designed to keep you comfortable and confident enough to rise to the awesome challenge of being a mum. 
Let's talk about expressing
Expressing or pumping your breast milk can give you peace of mind knowing your baby can still get the nutrients of breast milk when you can't be there, if you're going back to work for example. It's a great way for you to continue giving your baby all the benefits of your breast milk and is a lovely way for other family members to get involved, show their support and bond with baby too.
Our breast pumps
Our breast pumps are quiet, lightweight and discreet enough to give you confidence and freedom to express your breast milk when and where you want. Helping you deliver all the benefits of breast milk for longer.
Double Electric Breast Pump
Smaller, lighter and quieter than other pumps, this double pump is made for busy mums who want to express whenever they choose.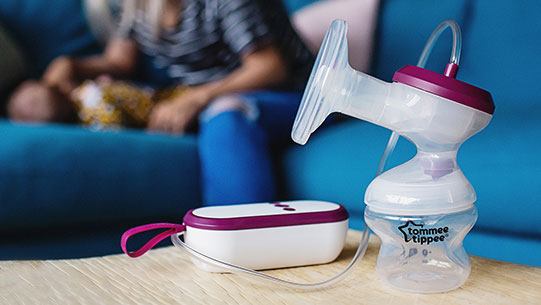 Single Electric Breast Pump
Extremely quiet and powerful breast pump that gives you over 60 minutes of expressing plus a choice of massage and express modes.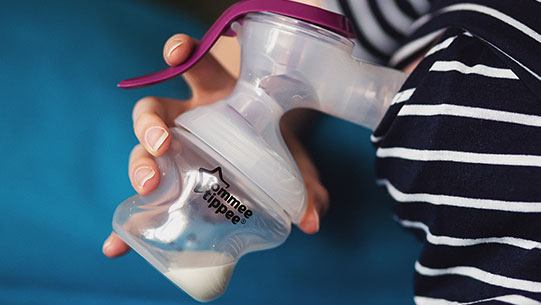 Manual Breast Pump
Ergonomically designed to allow you to hold and pump one handed. This lightweight and efficient breast pump is compact enough to take anywhere.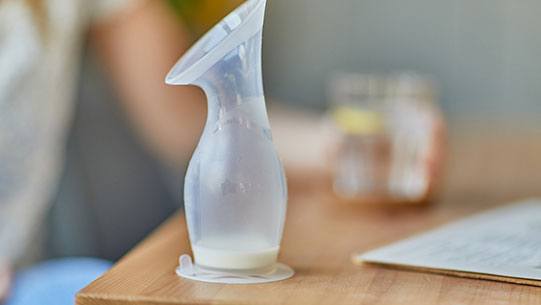 Silicone Breast Pump
Small enough to pop into your bag, use this simple breast pump to express milk, catch let-down when feeding your baby from the opposite breast or relieve sore breasts.
Your breast are amazing
From about 16-22 weeks into your pregnancy your breasts will start producing colostrum - early, concentrated milk, packed with nutrients and disease-beating antibodies. Once your baby arrives, you and your wonderful breasts provide everything they need for the best start in life.
Practically, breastfeeding can be low cost and convenient. Breast milk is always fresh and available and served up at body temperature whether you're at home or out and about.
Breastfeeding also reduces your baby's risk of illness and infection. But breastfeeding does come with its own challenges, so the least we can do is try to make things a little easier wherever possible. And that means looking after you, mum.
What else might I need?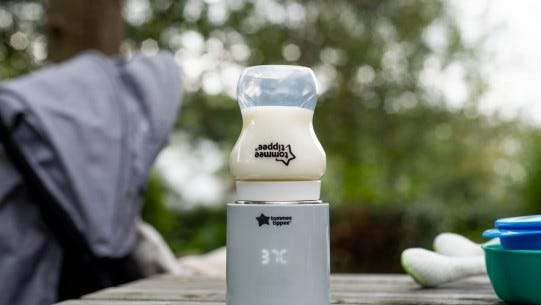 LetsGo Portable Bottle Warmer
Warm a bottle for your baby just about anywhere with this practical on-the-go solution. In just 10 minutes*, the LetsGo Bottle Warmer heats breastmilk or formula to the perfect temperature without the need for boiling water!
*Based on a 150ml bottle.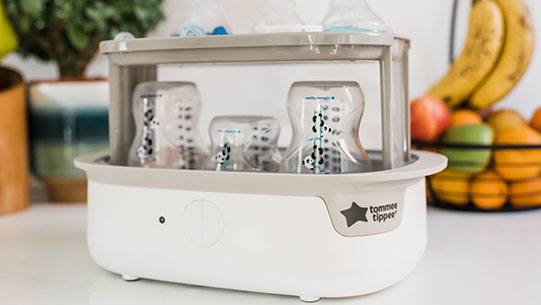 Sterilisers
You'll need to sterilise parts of your breast pump, bottles and anything you use to feed your baby to protect them from bacteria that could make them sick.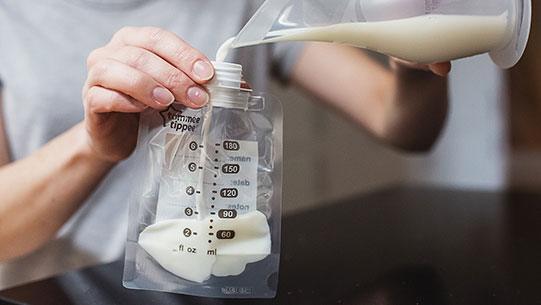 Milk storage bags
Milk storage bags make it easy to transfer your liquid gold from fridge or freezer to bottle and they save space too.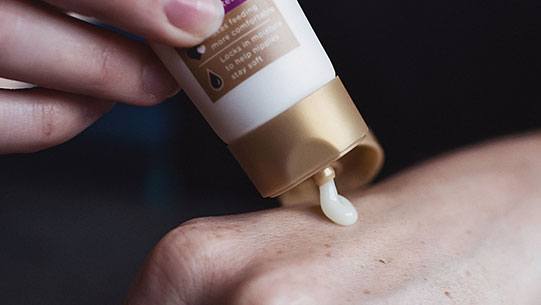 Nipple cream
Our Made for Me nipple cream is designed to instantly soothe sore nipples and keep them soft and supple while you breastfeed. It's made from all natural ingredients.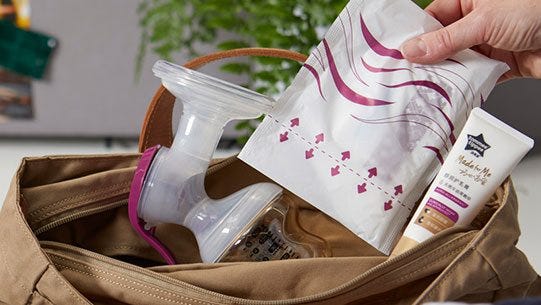 Breast pads
Your bra isn't 'one size fits all' – so why should breast pads be? Our pads are multi-layered for super absorbency, designed to stay put with adhesive patches & made in 3 different sizes to suit you!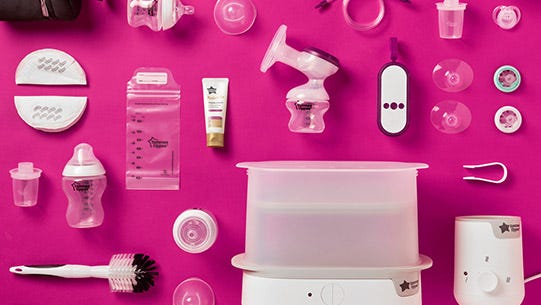 Breastfeeding Bundles
When you're just starting out, shopping around for different products can seem a tad daunting. That's why we've compiled a range of perfect products to help you on your way to becoming a breastfeeding champion!