IMPORTANT SAFETY NOTICE
VOLUNTARY RECALL OF CERTAIN TOMMEE TIPPEE SIPPY CUPS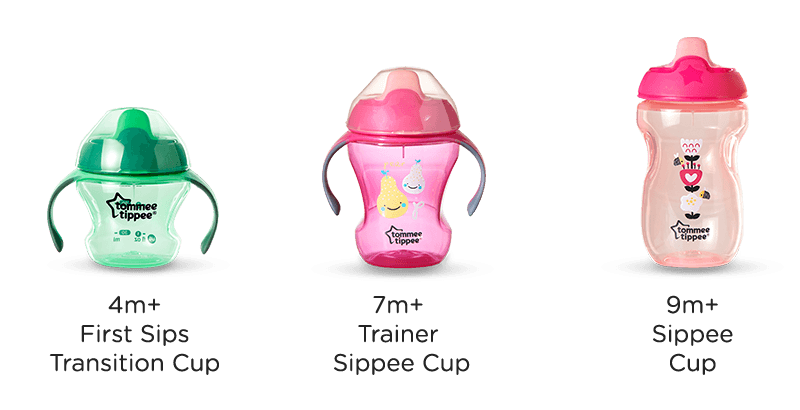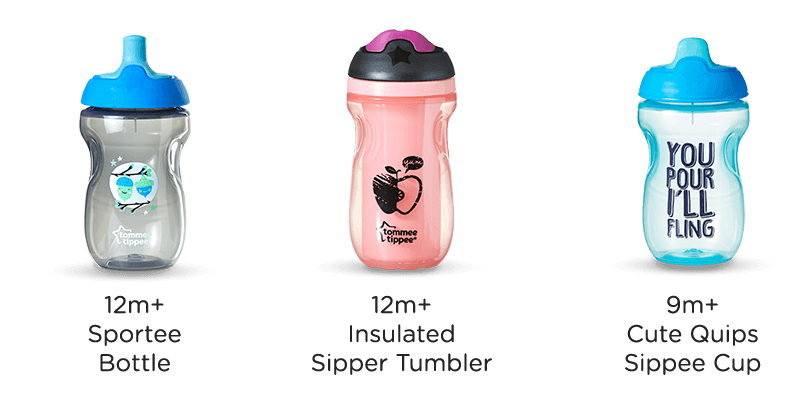 HAZARD
Mold can develop on the removable, one-piece, white valve inside the cup when it remains wet/moist and is infrequently cleaned.
Although the resulting risk of gastrointestinal symptoms and infections in consumers with compromised immune systems is low, the product is being voluntarily recalled in the US and Canada.
RECALLED PRODUCT
Tommee Tippee Sippy Cups with a removable, one-piece white valve (shown below), sold between December 2014 and March 2016 in the USA and Canada. Tommee Tippee Sippy Cups with a different valve are not affected.
REMEDY
Consumers should immediately stop using the cups shown above if they have the one-piece white valve and follow the instructions below for a replacement cup.
This recall is being carried out in cooperation with Health Canada and the U.S. Consumer Product Safety Commission.
READ OUR FREQUENTLY ASKED QUESTIONS
Is my cup affected? How can I check?
First check if your cup is the same style as those shown above in the photographs. You may have a different color or decoration on the front. You then need to check the valve on the underside of the cup lid.
Those affected have a solid white valve which snaps into the cup lid.
If the valve is not identical to the one shown below then your cup is not affected, and this recall does not affect any of our other cups or feeding products.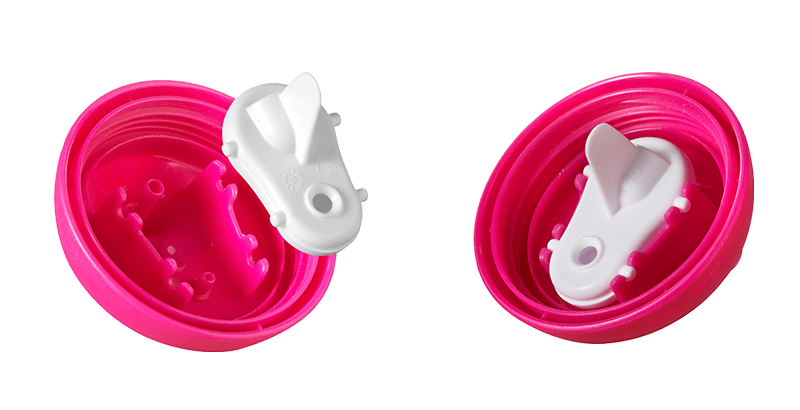 I have the product in this image, what should I do?
Stop using the cup and follow the instructions on this page to get your replacement.
My cup appears to be okay. Can I continue to use it with the white valve?
No. Please contact us for a replacement by following the instructions on this page.
I have this product in a kit. Is it the same one?
This product is sold in the kits shown here. It is also known as the First Sips Transition Cup when sold individually. Follow the instructions above to see if your cup is affected.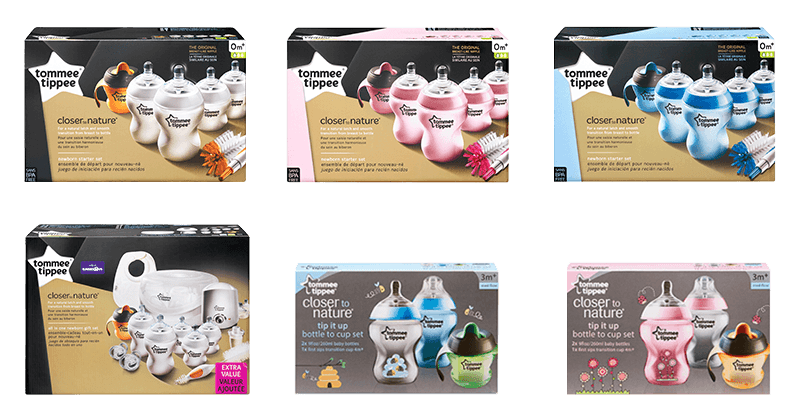 How do I get my replacement(s)?
The cup lid with white valve needs to be returned to us. Below is a link to an online form and instructions to follow. Once received, we will send your replacements.
Will I receive a full cup back including the base?
Yes. You do not need to send your base back but will receive a full replacement cup.
What shall I do with the old cup base?
You can keep any base you have. The lids and bases on our cups are interchangeable. Your municipal waste stream may also allow the base to be recycled.
What cup will I receive back?
You can choose from either a Trainer Straw Cup with no valve or a Trainer Sippee Cup with the new easy-clean 2-piece valve seen here (handles are removable from both styles). There are pictures of these choices on the online form to arrange your replacements.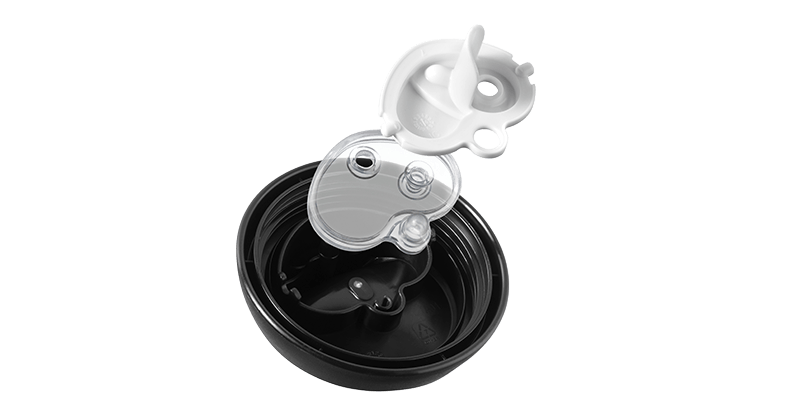 What age group is the replacement cup for?
The replacement cups are for age 6m+. If your existing cups are for a different age range you can use the base from your old cup with the cup lid on the new replacement cup. Please note the Transition Straw Cup has the straw for the 6m+ cup. If you are concerned the length of the straw will not be suitable for your existing bases we recommend selecting the Trainer Sippee Cup.
I have more than one cup. How many can I send back and get replacements for?
You will receive a replacement for every cup lid with white valve we receive back.
I have the cup lid and bases but threw away the valves, can I participate?
The valves need to be returned as this is part of the process agreed with the CPSC to make sure white valves are disposed of. If you have the valves, please therefore make sure you return them to us. If, however, you have already disposed of your valves you can still participate by sending the cup lids only back.
I used to have cups but have thrown them away, can I participate?
You need to have some proof of purchase in order to participate. This can be either the cup lids or proof of purchase such as a receipt or gift registry. We're sorry about this, but as is normal with recalls, some proof of ownership of the item is required to participate.
Why can't I take my valves back to store?
We are required under the recall process to ensure valves are disposed of, so they therefore need to be returned to us to do so.
Do I need my receipt to receive a replacement?
If you bought your cup or received it as a gift, as long as you still have the cup lid and valve you do not need a receipt to receive your replacement. You will only need a receipt if you no longer have the cup.
Do I need to pay for shipping?
No. You will receive a postage paid label and replacements will be sent to you free of charge.
My product was in a kit, what do I send back?
You only need to send back the cup lid and white valve from the cup in the kit.
How do I track my return and replacement?
Please use the tracking number in the email you receive with your postage label from Sender: Tommee Tippee Sippee Cup with the Subject: UPS Label Delivery (tracking #). When your replacements are dispatched, you will receive a second email from the same Sender. The email may go into your Clutter or Spam folder. Please check these folders.
How long will it take to get a replacement?
Please allow 7-10 business days from us receiving your parcel to get your email containing the tracking number for your delivery.
I have not received my email and tracking number.
It can take up to 5 business days to receive your tracking number. After 5 days please contact our Careline on 1-800-715-9526.
You have already sent me a different valve to use in my cup and I've thrown the white ones away. Can I participate?
Yes. Follow the instructions, and send your replacement valves back with the cup tops instead of the original white valves you no longer have. We'll check our records to confirm we previously sent you a replacement valve and then despatch the new cup you request.
I have already thrown away my cups and valves. Can I participate?
You can still participate if you have a purchase receipt for your cups. Please call our Parenthub on 1-800-715-9526 from 08.00am and 19.00pm EST Monday to Friday.
I have other questions; can I speak to someone?
Yes, we have a Toll-free number available for you to call our Parenthub on 1-800-715-9526 from 08.00am and 19.00pm EST Monday to Friday.
HOW TO RECEIVE YOUR CUP REPLACEMENT(S).
Please click the button below and follow the on screen instructions.