At Tommee Tippee we believe you know best when it comes to looking after your child. Nothing compares to a parents instinct. But sometimes you need another helping hand.
Our healthcare range is here to provide extra reassurance for you, and care for your baby that is often needed. Our range is completely SAFE and SIMPLE to use and has a number of SMART features to make caring for your baby that little bit easier.
The range includes our No Touch Forehead Thermometer and the Digital 2-in-1 Thermometer as well as our original Digital Ear Thermometer. Our handy Bath and Room Thermometer also allows for dual temperature measurements to ensure conditions are always perfect for baby. The range also features our best-selling Healthcare kit that includes nine essential items to help you groom and care for your baby from birth through to the early years.
Watch how our thermometer range works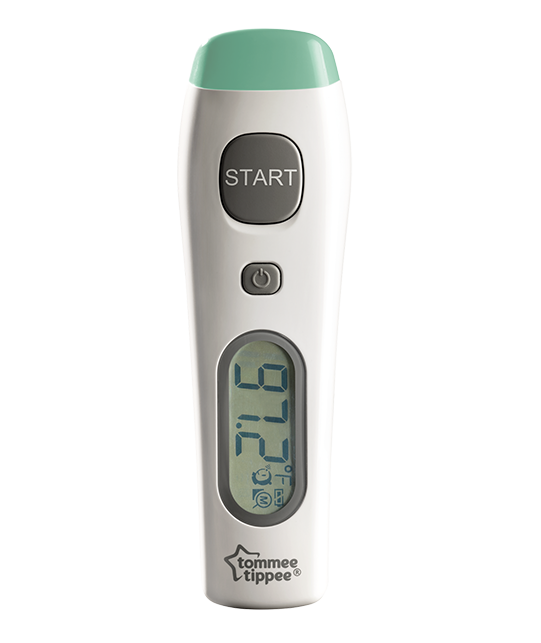 Digital No Touch Forehead Thermometer
The calm and comfortable way to measure your baby's temperature, perfect for reading the temperature of a sleeping child.
Non-intrusive thermometer for forehead readings
Perfect for reading the temperature of a sleeping child
Fast 2 second reading
Fever Indicator for when temperature is too high
Memory function (stores last 25 readings)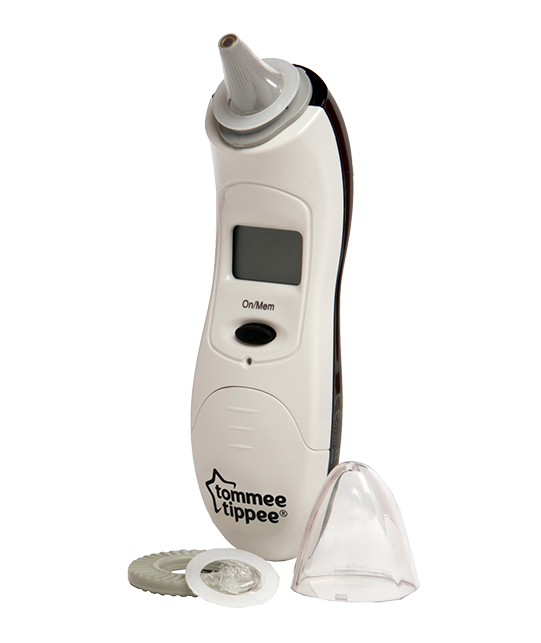 Digital Ear Thermometer
The Digital Ear Thermometer is quick, accurate and easy to use. Just place in baby's ear, press the scan button and the temperature reading will appear within 1 second.
Tiny ear tip is ideal for newborns yet suitable for the whole family to use
Accurate reading in 1 second
Fever alert alarm when temperature is too high
Easy-to-read, large LCD display
Stores 9 readings in memory for easy monitoring and comparison
Temperature given in Fahrenheit or Celsuis Comes with 8 hygiene covers
No Touch Forehead Thermometer
Digital Ear Thermometer
Forehead
Mode
Ear
2 Seconds
Speed
2 Seconds
Stores 25 readings
Memory Function
Stores 9 readings

•

Fever Audible Alert

•

•

Suitable for Newborns

•

•

Switch between Celsuis & Farenheit

•

•

Easy-to-read LCD Screen

•

•

No touch technology

•

Mute Mode

2 x AAA

Battery type


1 x CR2032

2 x AAA Battery

Accessories
8 x Hygiene Covers
1 x CR2032 Battery