Parent Diaries
"Being pregnant and in a global pandemic is certainly not what I expected. However, this is my reality"
Pregnancy during Covid-19
Pregnancy during Covid-19
I've absolutely loved pregnancy, the feeling of growing a child inside of you, and knowing that your body is doing magical things is beautiful. Despite the fact I have been so poorly it hasn't ever made me regret or doubt the journey that my body has been taken. Within four days of finding out I was pregnant the sickness struck me. We were on holiday at the time and I couldn't eat anything. Everything made me nauseous and sick. Being sick on the transfer coach, and the plane on take-off was a wonderful highlight!
Now being pregnant and in a global pandemic is certainly not what I expected. However, this is my reality. It's quite amazing to think we're making history and I'm one of the super Mamma's-to-be that managed to deal with and get through such a challenging time in life whilst growing a baby and having to protect them on a whole new level.
The biggest effect the pandemic has had on my pregnancy is that the arrival of the virus landed in the last month of my pregnancy which has been the only month throughout the whole pregnancy that I've felt great! No sickness, no dizziness and lots of energy... yet nowhere to go as we're in lockdown.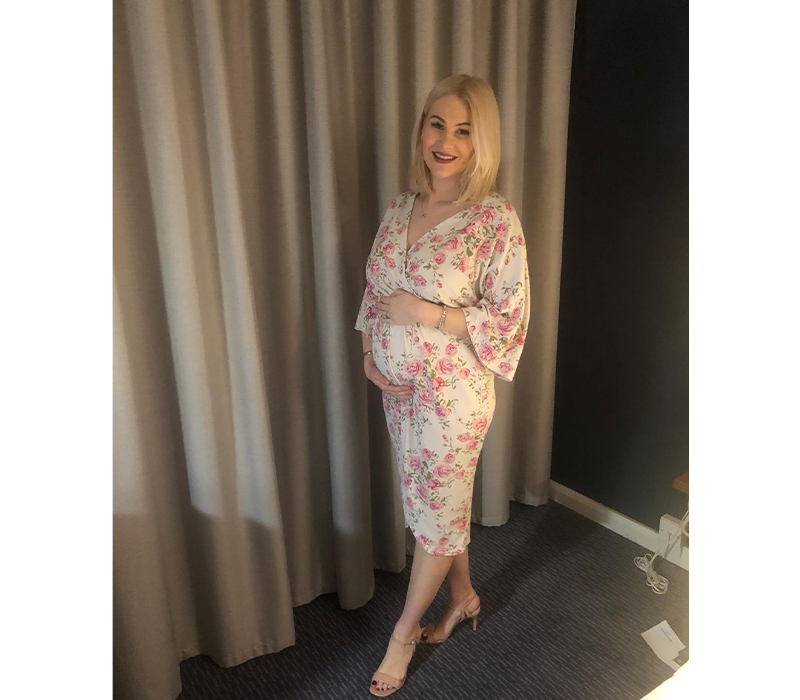 The worst thing is that it has affected my final month, which was crucial for antenatal classes, bonding courses I had booked and most importantly having my chosen birthing plan including two birth partners which rightfully I should've had.
My dear mam unfortunately is also going to miss out on being able to watch her grandchild be born, hold my hand and support me through my biggest life experience yet. It goes against our whole mothering instinct and nature not to have her there for herself and me. I am confident my husband will do an excellent job, but the heartbreak for my mam missing out will never leave me. Not to mention the fact we may have to keep our newborn away from all family members for a few weeks depending on when restrictions are lifted.
It'll be the biggest 'deep-end' myself and my husband will be thrown into. All the learning curves and lack of our parents' physical support - even just to help clean some dishes and have the baby for an hour whilst we sleep. But we are a team, and our job as parents comes first. We will do it and we will learn as we go.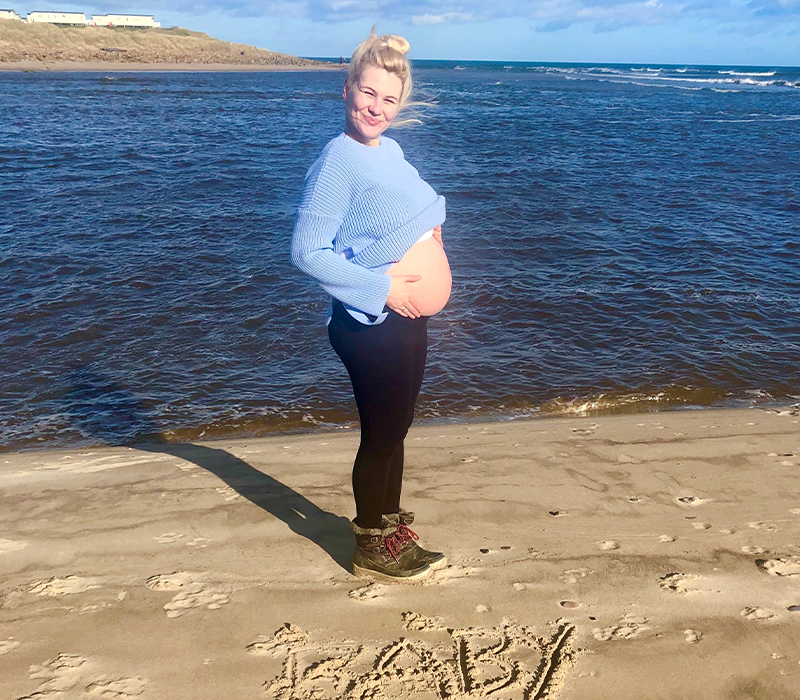 Sophie is 27 and 39 weeks pregnant. She's excitedly awaiting the arrival of her first child with husband Callum. Based in the UK, they've been together since 2013, they got married in 2016 and have been preparing for parenthood for many years, then finally got a positive pregnancy test in August 2019.