Parent Diaries
"I was very upset to hear that I couldn't have both of my birthing partners. And that has taken a bit of time to adjust to."
Pregnancy and Changing My Birthing Plans during Covid-19
Pregnancy and Changing My Birthing Plans during Covid-19
I was very upset to hear that I couldn't have both of my birthing partners. And that has taken time to adjust to. However now I'm trying to focus on the positive… a moment shared with my husband. Just me, him and our newborn. A family unit, just us. To learn together, without the distractions of multiple visitors and stress of making sure the house and ourselves look presentable! We get to really have our bundle of joy as a family for a whole first. Something that if there wasn't a global pandemic going on wouldn't have happened, as people would've been offended if we said we wanted space and no visitors for a while!
I've changed my initial birthing plan and transferred my care. Due to Covid-19 my initial hospital changed their policy to one birthing partner. That birthing partner was only able to be by your side when you are in active labour and then has to leave a maximum of 4 hours after the baby is born. This didn't sit comfortably with me, to think I could be left alone with a poorly newborn or that my husband's bonding time would be shortened due to this virus.
We changed to a new hospital as their policy is your birth partner can be with you the whole time, even overnight but they can't physically leave you. If they leave the room you're staying in or leave the hospital they can't come back... so there's a big bag of snacks packed for hubby! And he's thrilled to be able to be with us the whole time until we're discharged.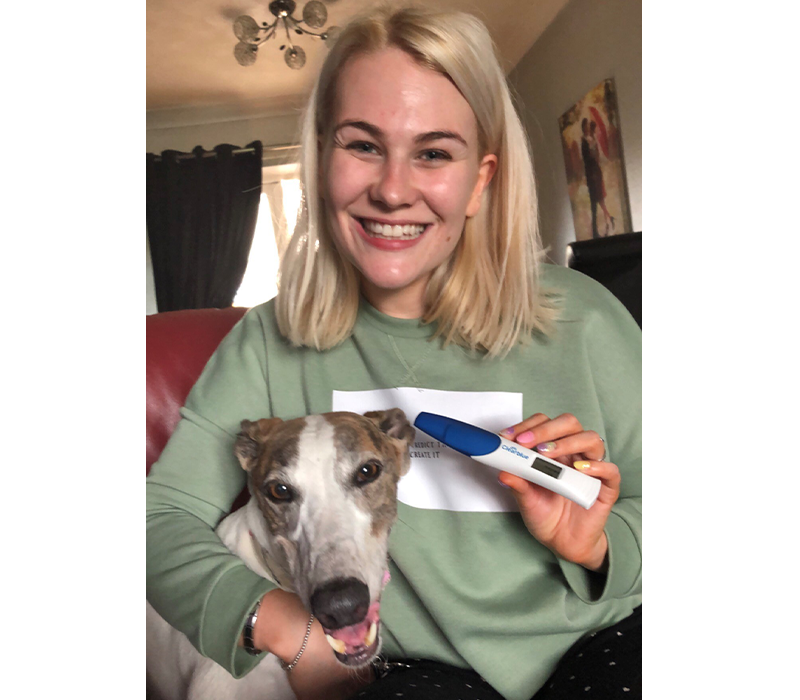 Sophie is 27 and 39 weeks pregnant. She's excitedly awaiting the arrival of her first child with husband Callum. Based in the UK, they've been together since 2013, they got married in 2016 and have been preparing for parenthood for many years, then finally got a positive pregnancy test in August 2019.