Parent Diaries
How bottle feeding helped during those night-time feeds
Sarah's Breastfeeding to Bottle Feeding Journey
We catch up with Sarah as she tells us how our closer to nature bottles proved to be a help to her and her baby when transitioning from breastfeeding to bottle feeding – especially during those nighttime feeds! Sarah lives with her family in the UK.
I exclusively breast fed my son for the first 6 months. I'd had previous experience with the closer to nature bottles as I used them with my first son successfully, so without a doubt chose them again when transitioning from breastfeeding to bottle feeding this time around.
When the time came, I had heard that some mothers do struggle to get their babies off their 'boob' and onto bottles, but thankfully I had no issues whatsoever, and my baby took to it like second nature. I believe the bottles design and shape may have helped. They were easy for him to hold and come in three great sizes. I found that the extra handles are also great to help motor skills for my baby when learning to grip and hold his own bottles. Plus, my son also loves the colour bottles which make feeding that bit more exciting for him.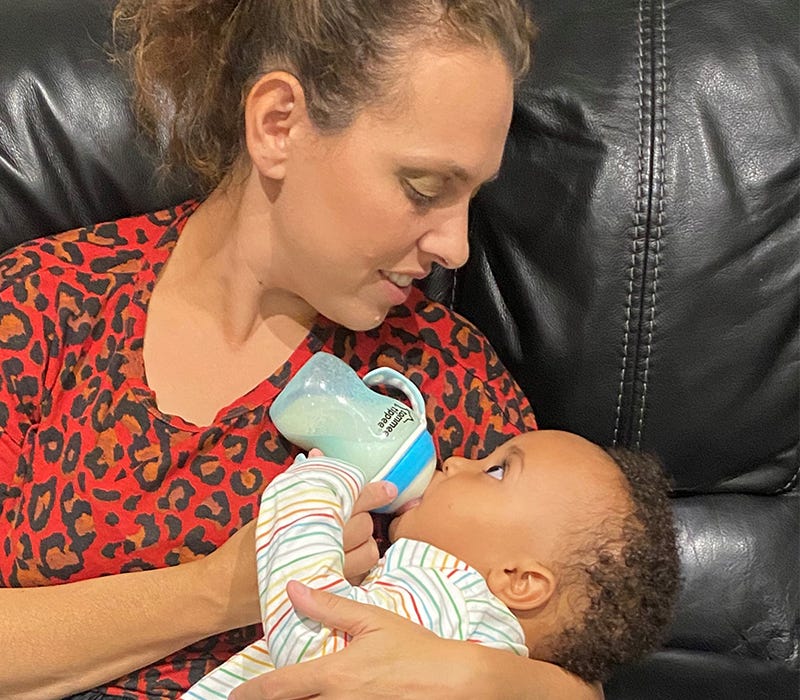 Bottle feeding has really helped our feeding journey, especially at nighttime. I was really struggling with broken sleep as my little one kept waking up for a feed, however after switching to bottles I actually felt like it helped him sleep a little longer at night.
My advice to other parents when bottle feeding is that it's important to have a bottle that really suits you and your baby. Everyone has a difference experience, but I liked the closer to nature natural shaped teats and the fact that they're available in various flow types. I also find them easy to clean as they have a wide top too! My baby now holds the bottles quite easily and the additional handles that are available help too.