Parent Diaries
"Our everyday life is completely different and although we are putting on our brave faces, I would be lying if I didn't say it requires a bit of creativity now and then."
Changes in our Family Routine During Covid-19
Changes in our Family Routine During Covid-19
Prior to becoming a Mummy, I was a VIP flight attendant and used to spend my time flying around the world to exotic places. I loved my job as it enabled me to see places far and wide. I fell pregnant unexpectedly with my first born, Maya. Due to the nature of my job, it meant I could no longer fly but as soon as I gave birth I instantly knew that she was the best thing that has ever happened to me. In fact, she was the best surprise and instantly made me realise that my calling in life was to be a mother. After Maya was born, I started jetting again, until I fell pregnant with Mila (another surprise!).
Matthew and I always wanted children; I say 3, he still says 5… isn't it crazy how men love the idea of lots of births. I wonder if they would say the same after giving birth! Joking aside, I would give birth over-and-over again. I am amazed by the human body and I love my children.
Fast forward to today, and I'm still working within aviation, but behind a computer screen. Knowing my track record, I imagine if I start flying again, it'll probably lead to baby number 3. Before the current lockdown regulations changed our routine, Matthew and I worked, Maya attended pre-school 4 days a week and I am very grateful for Grandparents who are the greatest childcare system going. We are extremely lucky.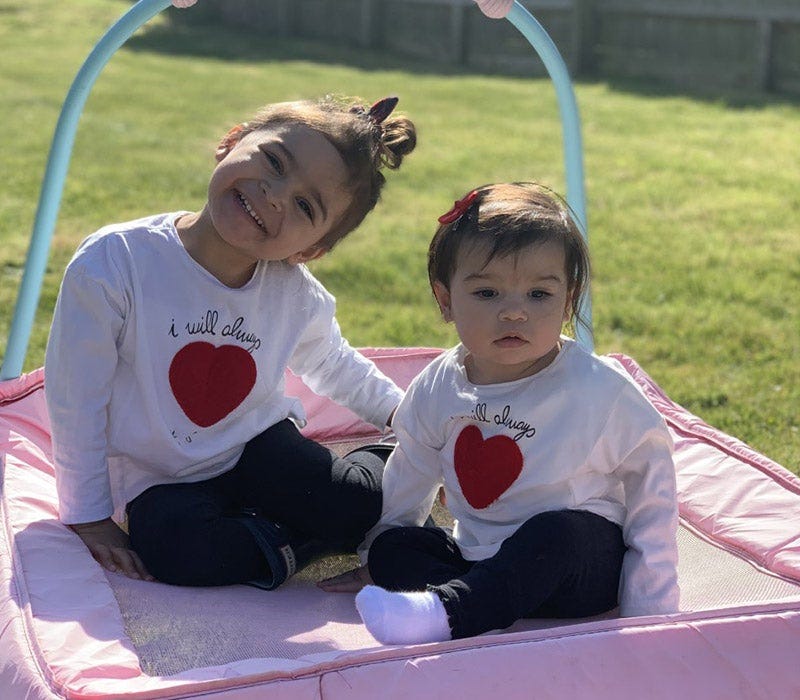 Our family life has hugely been changed by the current situation. Home time is usually such a fun time, as it signals that school and work are finished for the day. We normally use the time as our family of four to talk about what we've done throughout the day; eat a home cooked meal, or the girls are trying to push out their playing time with mummy and daddy before their bedtime. The moments are precious, and we really value that time together.
After the COVID-19 announcement, a lot of things have changed. Matthew and I have both been working from home, Maya has not been able to attend school and Mila is at home with the same three people 24/7. I must admit, we have all been trying to adapt to our new normal and as a mother, I always want to present the girls with opportunities to see the world and experience new surroundings. I find it so important as part of their development and growing up. So, yes, our everyday life is completely different and although we are putting on our brave faces, I would be lying if I didn't say it requires a bit of creativity now and then!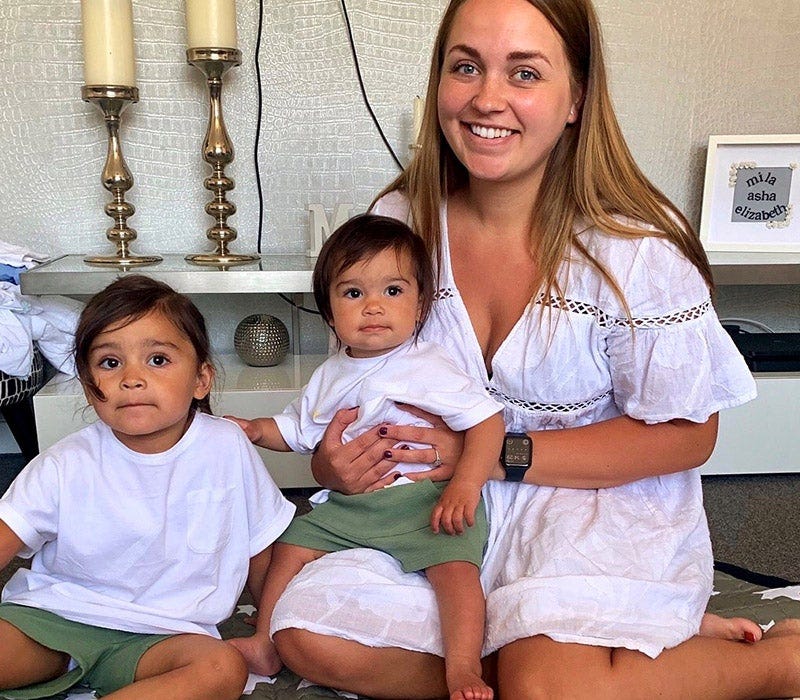 Melissa is 26 from Oxford, England. Engaged to be married to her fiancé Matthew they have two beautiful girls Maya (aged three) and Mila (ten months old). Both working, Maya attends pre-school four days a week and Mila is looked after by her Grandparents.