There's no trick to serving up some spooky treats for your little ones this Halloween.
Encourage your little devils to try new tastes and textures as they enjoy these recipes with a seasonal twist.
They're scarily easy to make, so let's #hallowean together.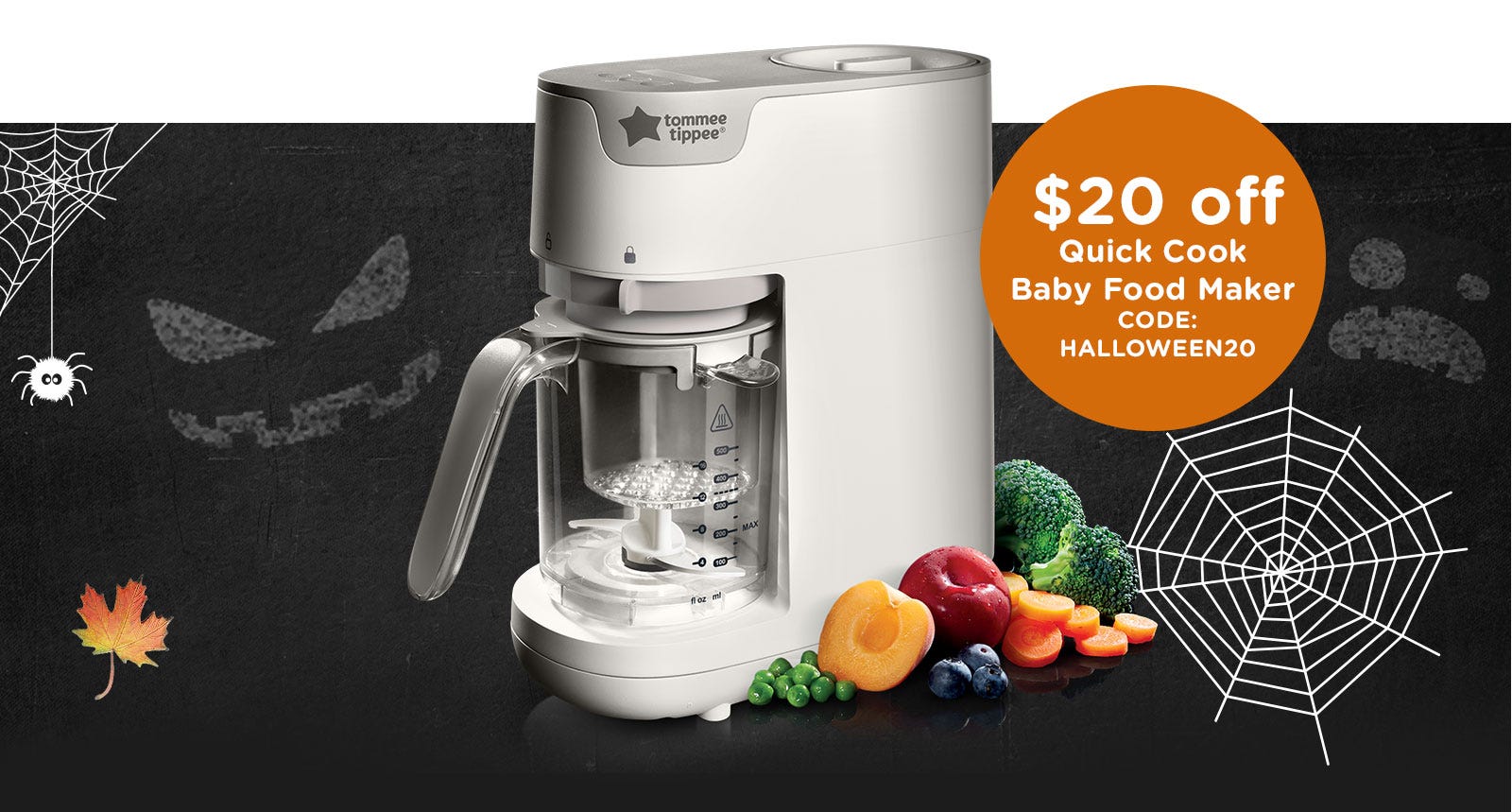 Recipe sheets
Discover a host of little dishes that any discerning diner would be happy to scoff at, however tiny their tums! Browse through each easy weaning stage for your foodie inspiration.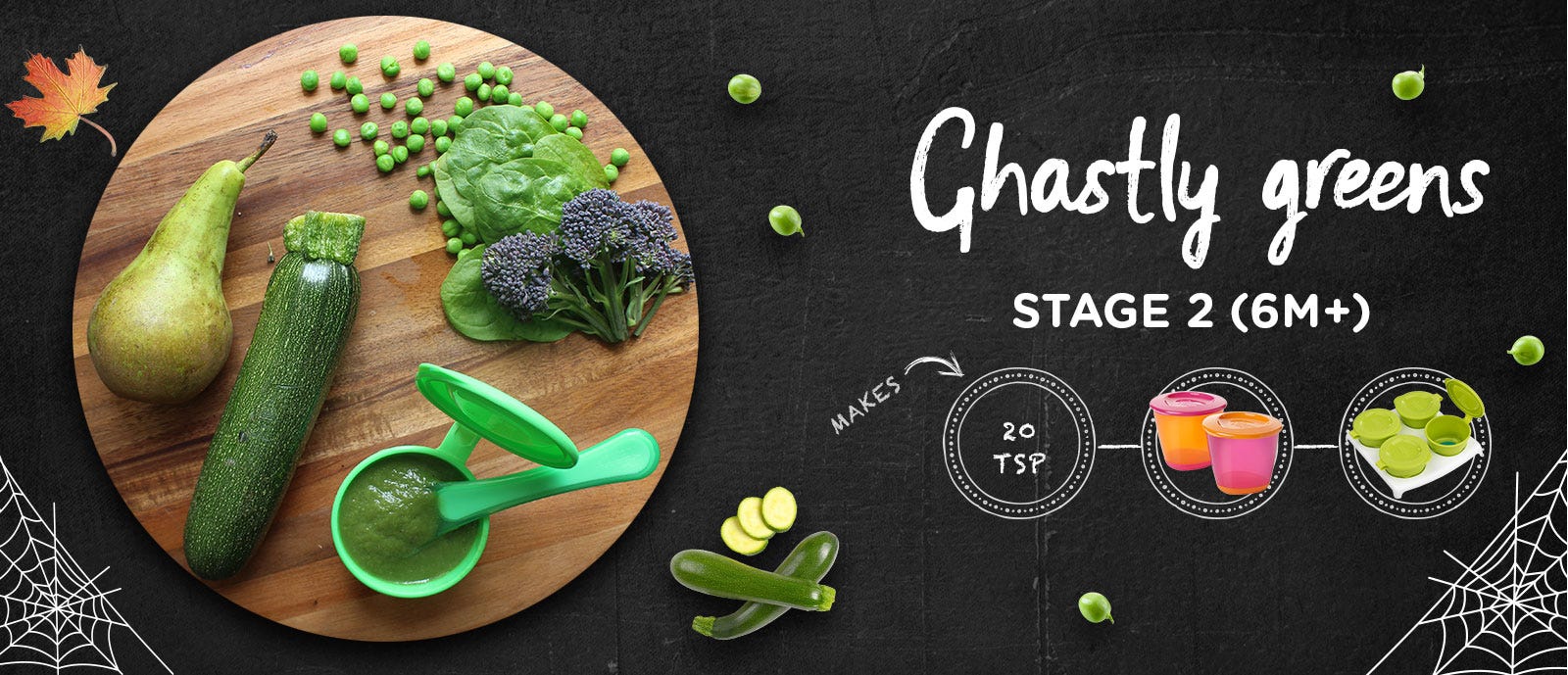 Ingredients
1.7oz Pear
1.7oz Broccoli
1.7oz Peas
1.4oz Zuchinni
0.3oz Spinach
Method
Wash and chop the vegetables.
Add to the Quick Cook Food Maker & steam for 15 minutes
Drain off any excess water, then blend for 20-30 seconds.
(We all know we need to eat our greens, they can be a little bit bitter. The addition of pear helps balance the flavors!)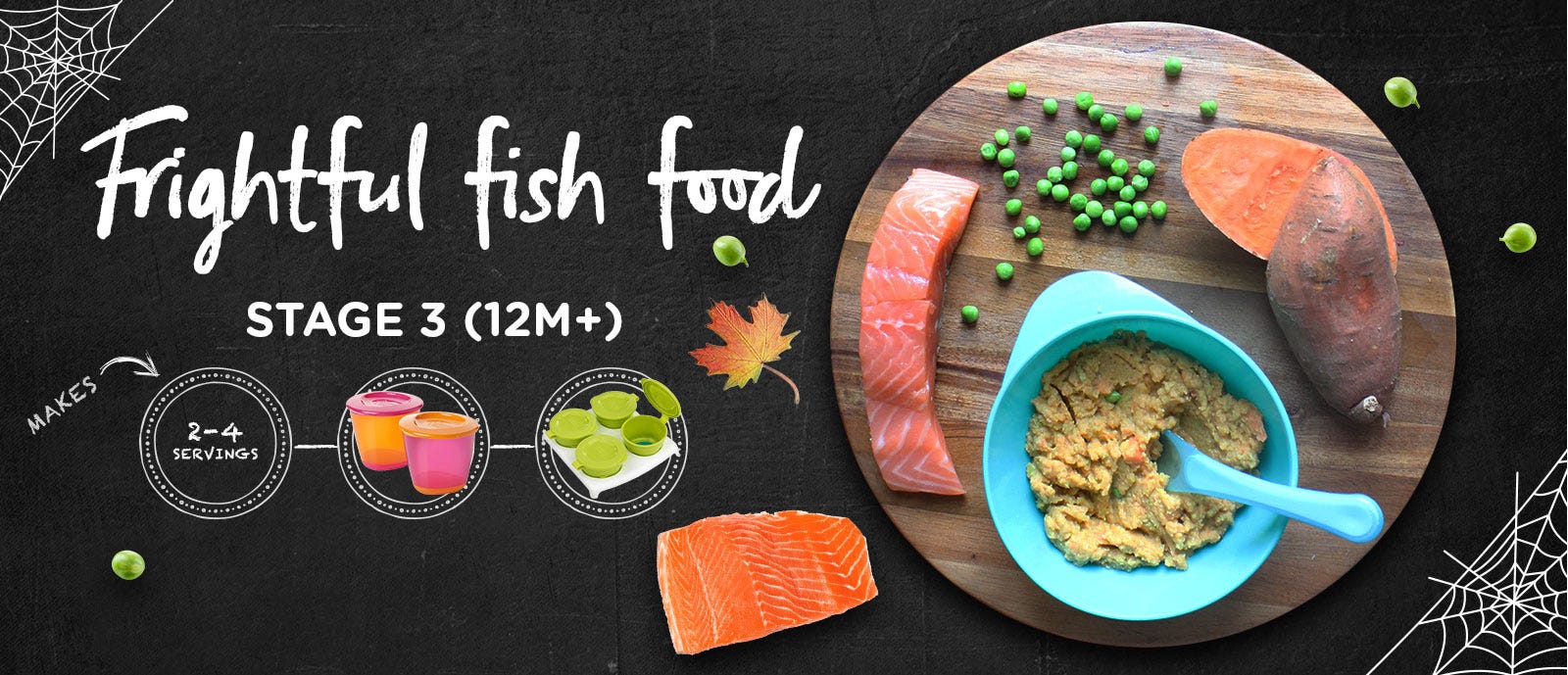 Ingredients
1.7oz Salmon Fillet
(white fish works just as well)
3.5oz Sweet Potato
1.7oz Peas
Method
Peel and chop the sweet potato, remove the skin from the salmon and check for bones.
Add all of the ingredients to the Quick Cook Food Maker and steam for 15 minutes.
Drain off any excess water and blend for 4-10 seconds.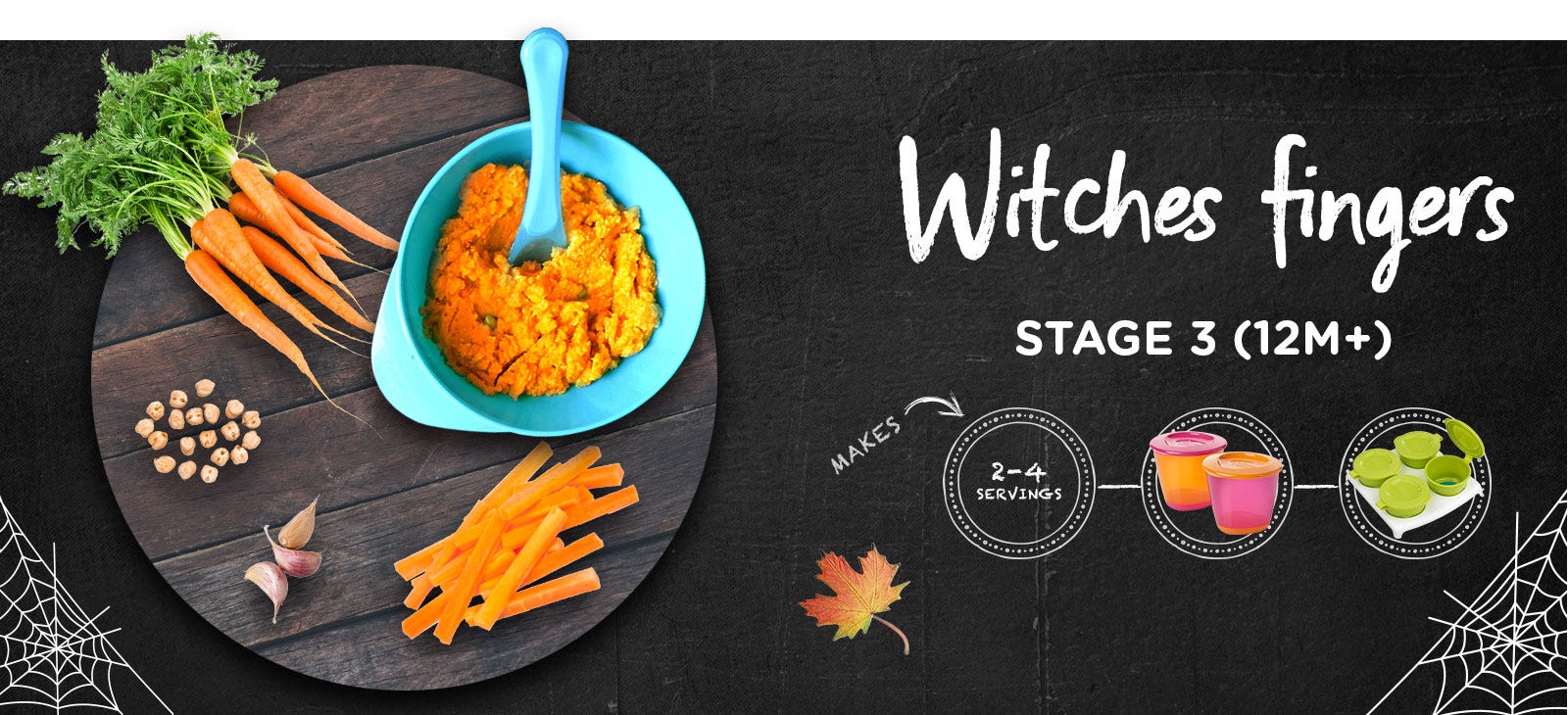 Ingredients
Carrot Sticks
1x 14oz Can Chickpeas
2 tbsp Tahini (optional)
2 to 3 tbsp Lemon Juice
2 Garlic Cloves (peeled and crushed)
2 to 3 tbsp Extra Virgin Olive Oil
Method
Wash, peel and chop carrots into carrot stick size.
Drain the chickpeas if using canned and place all the ingredients Quick Cook Food Maker
Blend the ingredients for several minutes until the hummus is completely smooth.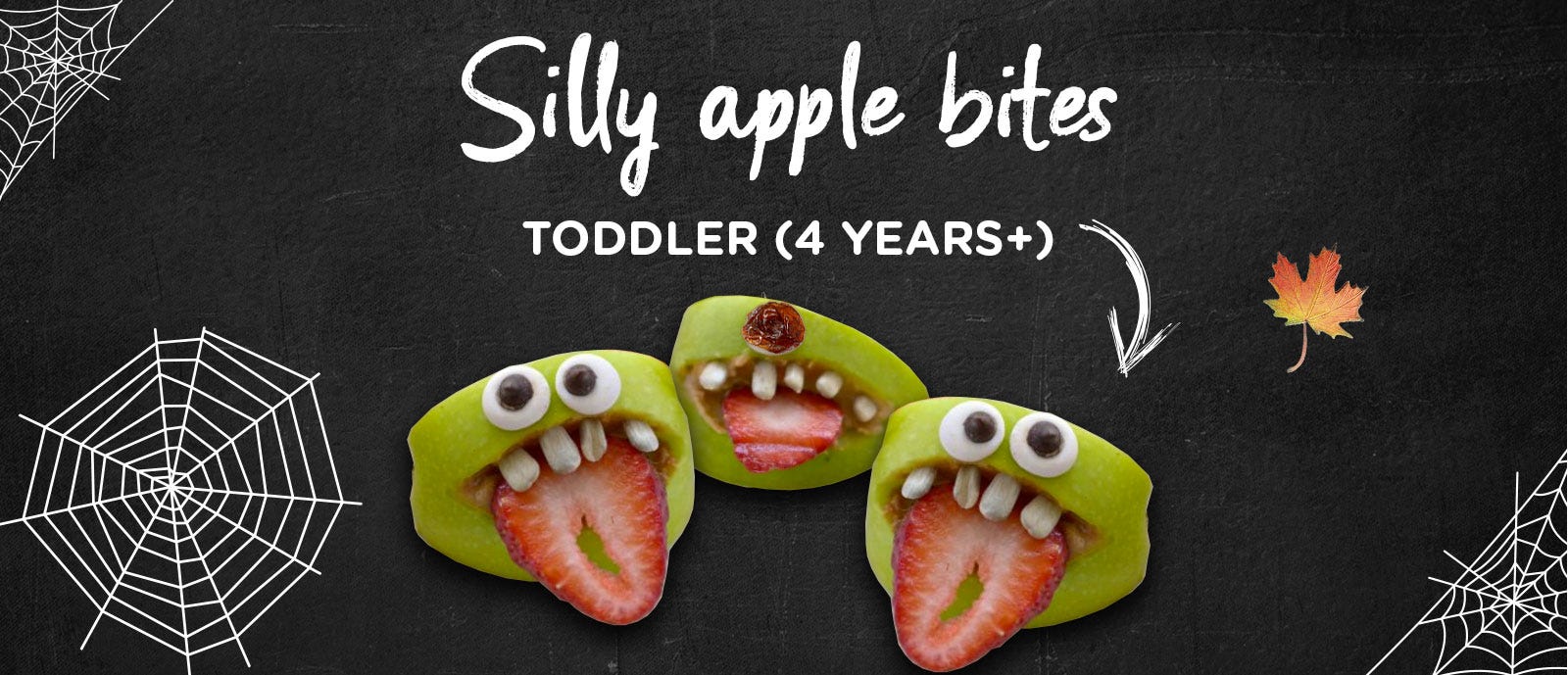 Ingredients
2 Green Apples - each quartered
Sunflower Butter
32 Sunflower Seeds
2-3 Strawberries - sliced
1-2 Raisins / nuts or chocolate buttons for the eyes per apple bite
Method
Cut the middles out of each quarter of the apple to create a mouth.
Coat the inside of the cut gap with a filling of sunflower butter.
Place 4 sunflower seeds on the top of the "mouth" for the teeth.
Place 1 sliced strawberry inside the mouth for the tongue.
"Glue" each eye above the mouth with a dab of sunbutter to stick.